Nazareth Chiropractor Sack Family Chiropractic
Could a family-oriented practice help you?
What's the best way to find the cause of your chronic health issues? Do you or a family member have sciatica, scoliosis, asthma, migraines, or nerve pain?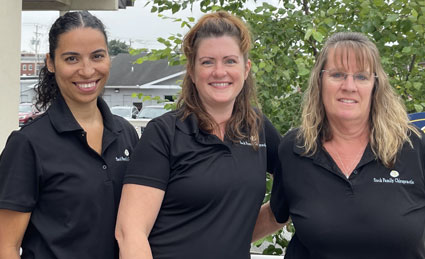 This information-packed website is just one way we make our newest patients feel right at home. We offer plenty of information about our services up front so you know exactly what to expect when visiting our Nazareth practice!
We have highly-trained clinical staff in the areas of Chiropractic and Massage Therapy. Our clinical staff are among the best in the Lehigh Valley. Let us help you regain your health naturally!
Visit our Nazareth office!
Can our unique approach to natural relief and health care help you? Find out. We've helped many Lehigh Valley-area families who went from doctor to doctor and finally found results in our office. Call our Nazareth practice today!
Our Mission Statement:
To share the hope of lifetime family Chiropractic with our entire community.
---
Dr. Drew Sack | Nazareth Chiropractor